For someone looking to become an owner-operator in the trucking industry, the CDL Class A is more than a mere license; it's a powerful tool that can significantly impact the success of your business. You do need to possess it, and second, you need to have experience with it to unlock countless opportunities and ensure safety on the open road. It can be a game-changer for those looking to thrive in independent trucking.
Enhanced Profit Potential
As an owner-operator, your primary goal is to maximize your profit. If you have a CDL Class A license and substantial experience, it provides a significant advantage in achieving this goal: you can transport a broader range of cargo, for example. This diversity allows you to look for better loads that offer higher rates per mile. Moreover, being able to operate specialized trailers, such as reefers, can open up even more profitable opportunities.
Flexibility and independence
One of the primary reasons owner-operators choose this path is the freedom and independence it offers. You can choose the loads you want to haul, set a schedule, determine your routes, etc. This autonomy is an advantage for truckers who appreciate being in control of their business decisions. Whether you prefer short regional runs or long-haul routes, having a license and at least four months of experience equips you with the qualifications to make these choices and sort your business according to your preferences.
Increased Earning Potential
It's no secret that long-haul trucking can be financially rewarding, and having experience with big rigs is a prerequisite for maximizing your earning potential. When you are an owner-operator with sufficient experience, clients and partners are more likely to trust and work with you, knowing that you meet the highest industry standards. For example, a long-term business relationship with Super Ego will support your success as an independent operator.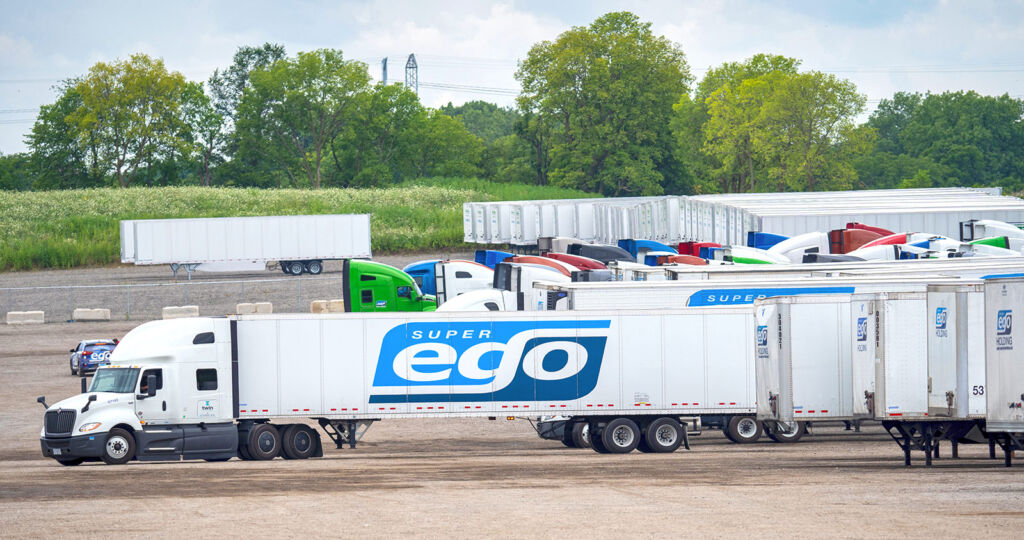 Long-Term Career Stability
In the competitive trucking world, a long-term career is a crucial factor for owner-operators. If you're an aspiring owner-operator, driving with a CDL Class A is a clear path to thriving in the world of independent trucking and enjoying the full benefits of being your own boss on the open road.
If you want to become a successful owner-operator, Super Ego offers a great lease package with competitive pay, non-forced dispatch, no credit check, and a $0 down payment. You only need 4 months of experience with CDL Class A (not including driving with a learner's permit license). Apply now!